About Me
I'm Abhay Singh, a AWS Developer and Solutions Architect with 9+ Years of It experience.
I am certified into AWS Certified Solutions Architect – Associate and AWS Certified Solutions Architect – Professional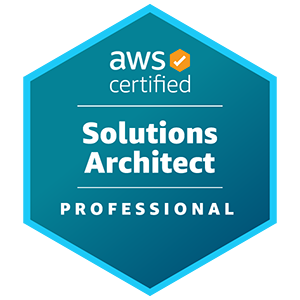 Experience in Data Engineering solutions designing, Big Data Administration, Containerisation (Kubernetes and Docker).
Understand Infrastructure requirements, and propose design, and setup of the scalable and cost effective applications. Implement cost control strategies yet keeping at par performance.
Experience at optimizing ETL workflows. Good knowledge of database concepts including High Availability, Fault Tolerance, Scalability, System, and Software Architecture, Security and IT infrastructure.
I have special interests in cloud technologies and cloud-native solutions. I am passionate about learning new technology and implementing.
I have extensive experience in architecting, designing and implementing solutions on AWS.