The 2023 Top Ten Open Source Projects on GitHub

Open Source Software (OSS) continues to transform the landscape of contemporary software development. Amidst the multitudes of open source projects on GitHub, it can indeed become challenging to identify the optimal repositories that align with your specific needs. Presented herein are the ten most rapidly expanding open source GitHub repositories warranting your attention.
RLHF + PaLM: A ChatGPT Equivalent in Open Source
RLHF + PaLM constitutes an evolving implementation amalgamating Reinforcement Learning with Human Feedback (RLHF) and the PaLM architecture. The repository aims at developing an open-source counterpart of ChatGPT, augmented with the added advantages of the PaLM structure. Regrettably, a pre-trained model is not currently available for this application.
RLHF + PaLM GitHub Link: https://github.com/lucidrains/PaLM-rlhf-pytorch
RATH: An Emerging Alternative to Tableau in Open Source
RATH, a recent entrant, boasts one of the swiftest expanding communities on GitHub. Leveraging state-of-the-art technology and pioneering methodologies for data analysis and visualization, RATH has rapidly amassed a following of data professionals and enthusiasts. From seasoned data analysts to beginners, RATH provides indispensable tools for enhancing data analysis and visualization competencies.
Link to RATH: https://kanaries.net/
RATH GitHub Link: https://github.com/Kanaries/Rath
Gogs: A User-Friendly GitHub Alternative in Open Source
Gogs presents an intuitive interface for Git version control, establishing itself as an effective GitHub alternative. It offers comprehensive features, such as issue tracking, pull requests, and wikis, while offering the flexibility of self-hosting and customization, making it a secure and adaptable solution for Git collaboration.
Gogs GitHub Link: https://github.com/gogs/gogs
NocoDB: An Open Source Counterpart to AirTable
NocoDB offers a robust data platform that caters to SQL, NoSQL, and Graph databases. Its straightforward yet potent interface allows easy creation and management of databases, supporting real-time data updates. NocoDB proves to be an excellent Airtable alternative for those seeking heightened control and customization over their data.
NocoDB GitHub Link: https://github.com/nocodb/nocodb
Rocket.Chat: An Open Source Version of Slack
Rocket.Chat facilitates real-time team communication with various features like voice and video calls, screen sharing, and file sharing. Highly customizable, it can either be self-hosted or used as a cloud-based solution. Rocket.Chat, with its robust collaboration tools, serves as a potent Slack alternative.
Gogs GitHub Link: https://github.com/RocketChat/Rocket.Chat
Airbyte: An Open Source Analog to Fivetran
Airbyte offers a straightforward yet effective interface for data integration, supporting a plethora of data sources such as databases, SaaS applications, and APIs. With real-time data transfer abilities and versatile data transformation options, Airbyte streamlines the process of moving your data as per your needs.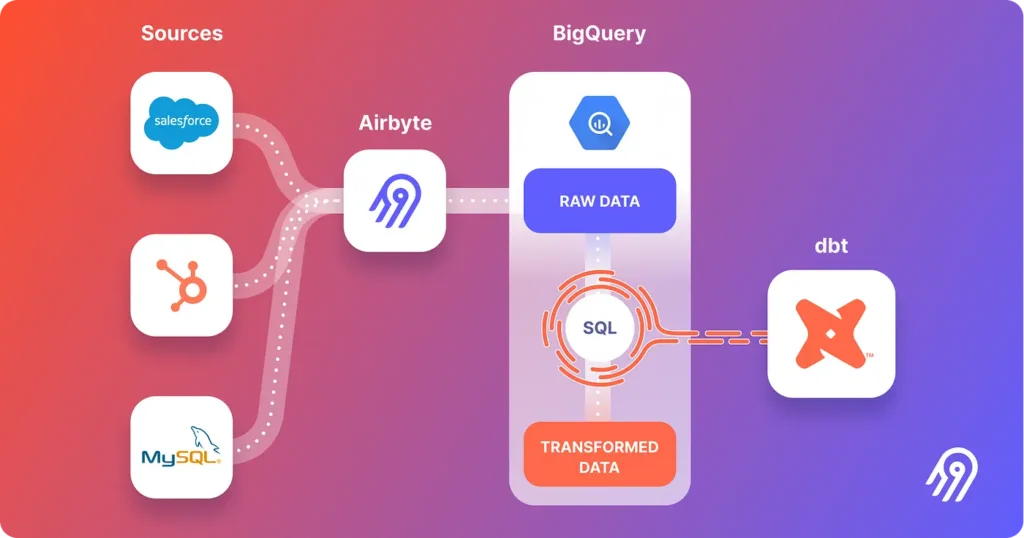 Airbyte GitHub Link: https://github.com/airbytehq/airbyte
Plausible Analytics: An Open Source Google Analytics Equivalent
Plausible Analytics, a privacy-conscious analytics solution, delivers detailed website activity reports without infringing upon personal data. It offers real-time analytics and reporting, providing an intuitive interface for understanding your website's performance.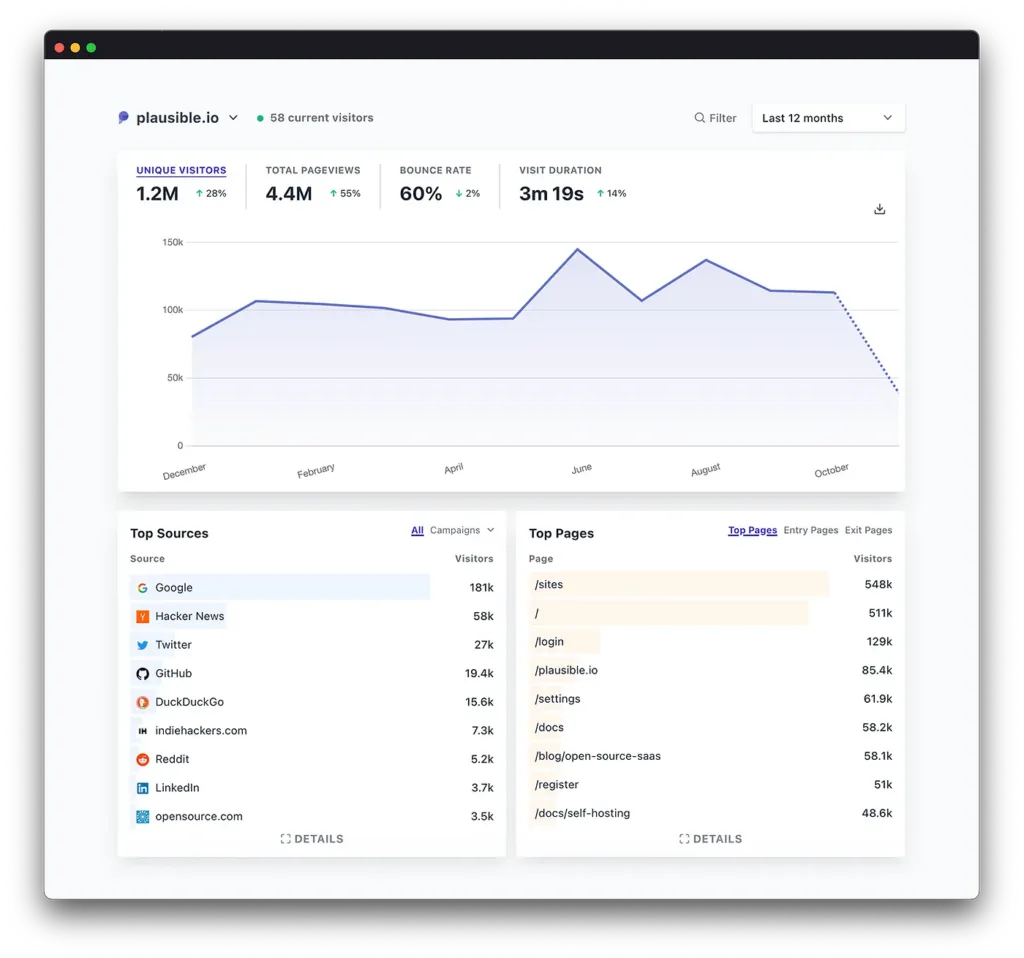 Plausible Analytics GitHub Link: https://github.com/plausible/analytics
Supabase: An Open Source Firebase Counterpart
Supabase provides a comprehensive platform for web application development and hosting, inclusive of a backend database, an API, and a real-time data layer. With its potential to scale and integrate with other tools, Supabase serves as a compelling alternative to Firebase.
Supabase GitHub Link: https://github.com/supabase/supabase
Kdenlive: An Open Source Adobe Premiere Alternative
KDenLive, an open source video editing tool, offers a potent platform for creating, editing, and producing high-caliber video content. It supports a broad spectrum of formats and advanced features such as multi-track editing, color correction, and visual effects, making it suitable for amateur and professional video editors alike.
Kdenlive GitHub Link: https://github.com/KDE/kdenlive
Mastodon: An Open Source Twitter Analog
Mastodon, a decentralized network of servers, provides an open-source alternative to centralized social media platforms like Twitter. It allows users to engage, share content, and partake in online communities, offering the same features as traditional social media platforms. Mastodon emphasizes privacy, freedom of speech, and control over online identity, making it a favored option among users who uphold these principles.
Mastodon GitHub Link: https://github.com/mastodon/mastodon
Conclusion
These ten open-source GitHub repositories epitomize the dynamic and thriving open-source community. They present cost-effective alternatives to proprietary solutions and provide invaluable tools for developers, data analysts, and businesses. By leveraging the benefits of open source, these projects have fashioned robust and efficient solutions worth exploration and support.